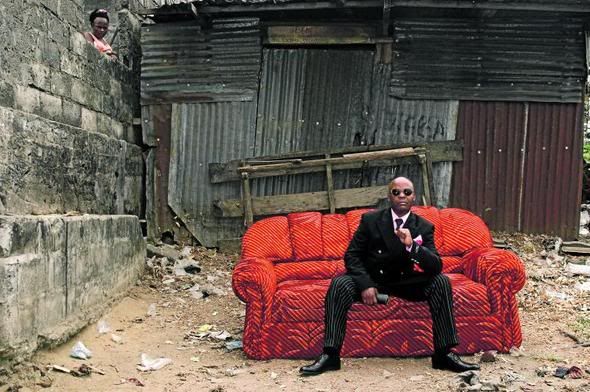 I completely forgot that how hyped I was to write a post about this phenomenon until I saw this recent
Nogoodforme post
(which wonderfully expounds on the situation) about it jogged my memory.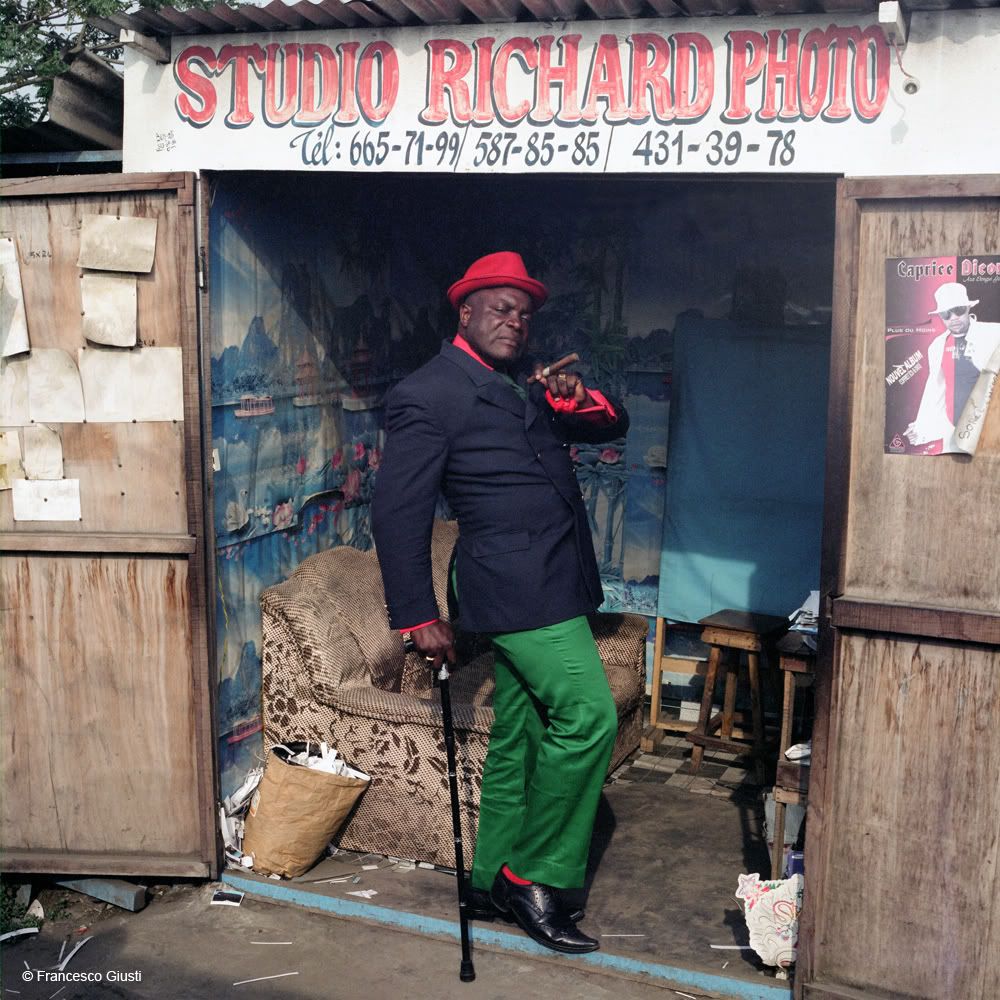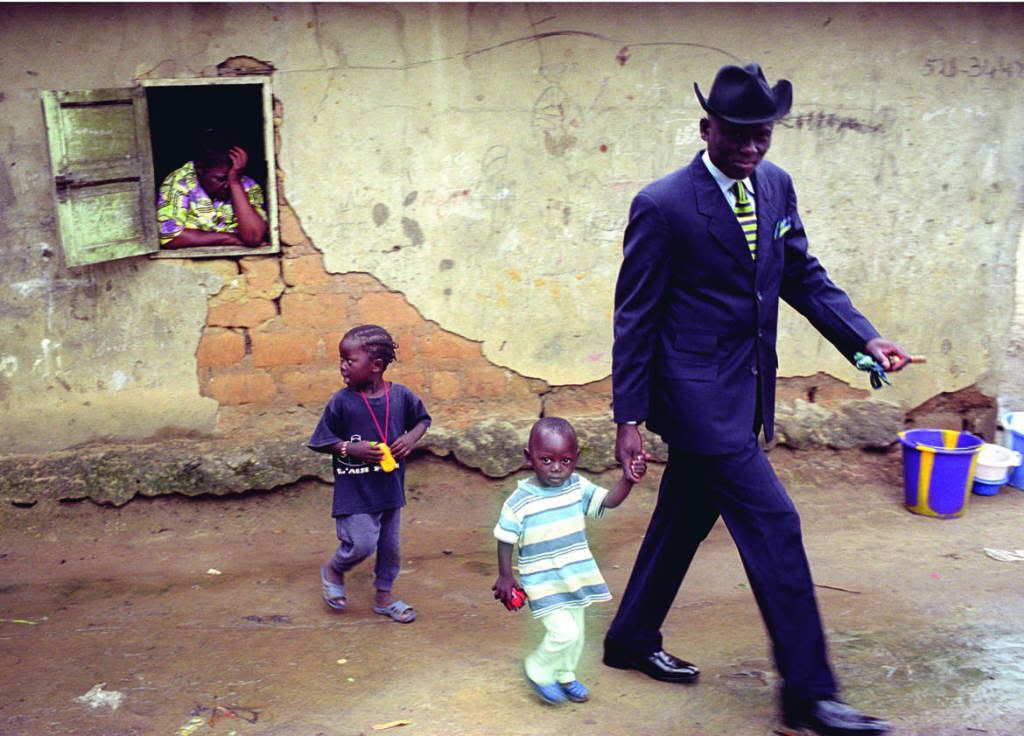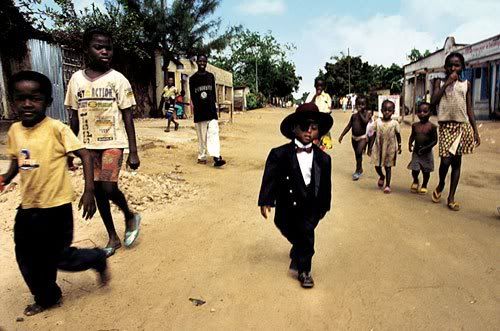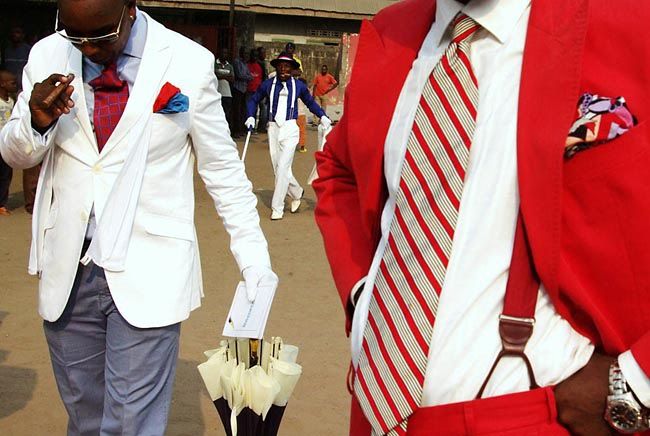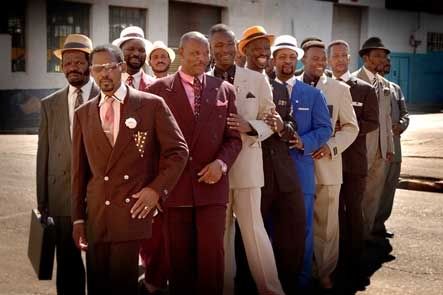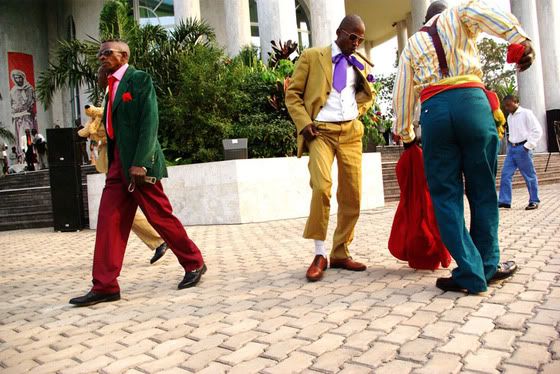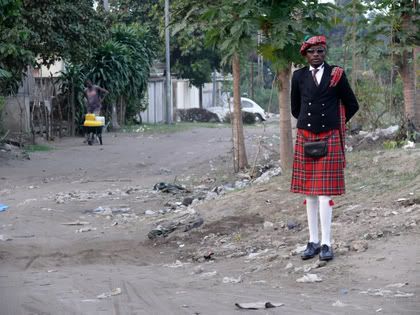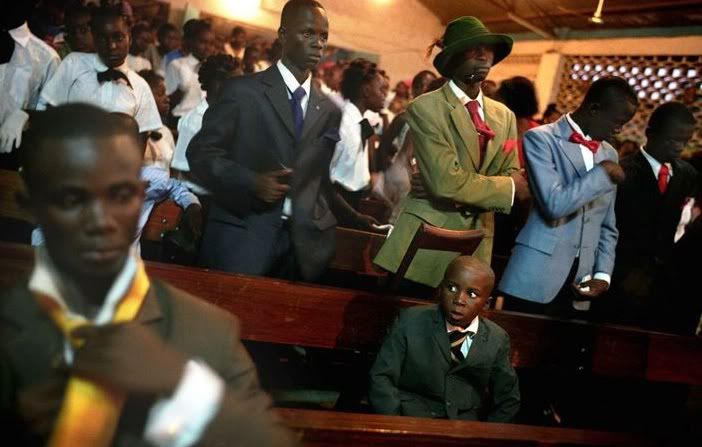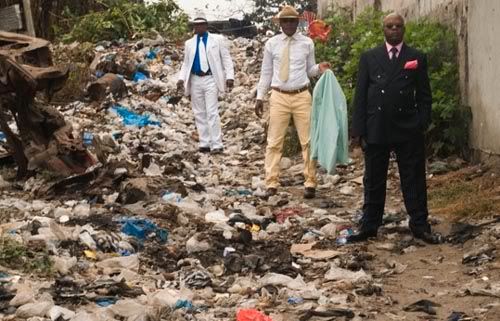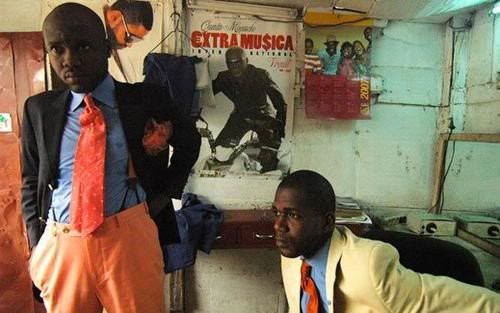 I recently went to Caixa Cultural here in Rio to see the
World Press Photography exhibit
. If there's an exhibit in your town I highly recommend it, there are incredible blow-ups of amazing scenes in nature, culture, portrait, and journalism from photographers in locations around the world. The work of Francisco Giusti documenting La Societé des Ambianceurs et des Personnes Élégantes was the most memorable for me. Les Sapeurs are Congolese men who known in their war-torn neighborhoods for their creative and elegant dress. La Societé was formed in the 20s when Congolese men who return from trips to Paris, displaying the newest high fashions in their local villages. Members of SAPE are community figures with celebrity status, known for their elegant dress, signature poses, and are so renowned in Congo, they they can make a living from paid appearances at parties and clubs. These men save up their meagre salaries for years to afford trips to Paris and ultra expensive designer shopping sprees.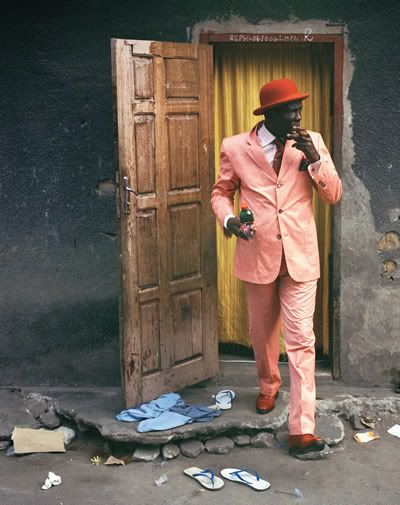 The genius of Sapeurs is that they have taken new and old high fashion pieces collected through the years and mixed them with local tailored items, accesories, and ounces of swagger to make ensembles of their own eye-catching invention. This is the It (1927) factor that art and style is all about. I truly believe the formula of will + limitations.
There are songs and videos devoted to l'vie du Sapeur: